LiveStream is where we tell and share stories about the value of greenspaces, protecting and preserving wildlife habitats and building complete, sustainable communities. Here, you'll find print and online articles and videos from TRCA and other like-minded organizations that educate and enlighten readers and viewers about the importance of preserving watersheds, nature and wildlife. The stories of caring, committed people and organizations like TRCA come to life in The Living City.
Great lake swimmers: Conservation experts are worried about the destructive impact Asian carp are likely to have on the Great Lakes ecosystem
Jan 14, 2016
Karen McDonald's heart sank when she learned that two grass carp were caught at the wetland construction project she manages for the Toronto and Region Conservation Authority (TRCA). The agency had been looking for the invasive fish for a decade. But when three 30-pound, fertile specimens turned up at Tommy Thompson Park on Toronto's waterfront in July, a chill ran through the organization. "There was a collective 'Oh no,' " McDonald observed. "Someone said it was just a matter of time."
Within days, Fisheries and Oceans Canada (DFO) and the Ontario Ministry of Natural Resources and Forestry were mobilized to root out other Asian carp. Four weeks later, five more mature grass carp were caught at a Toronto islands marina. It left McDonald and her colleagues wondering – had the invasion of the destructive Asian carp in the Great Lakes finally begun?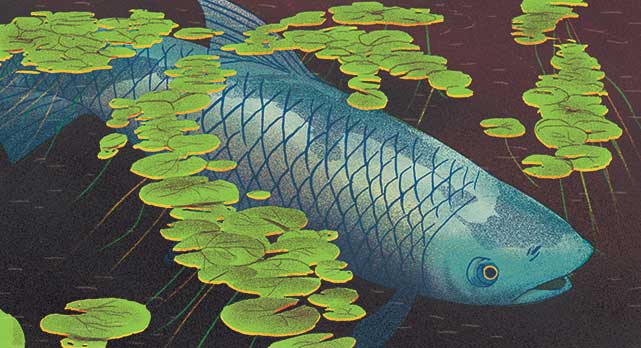 An article by Corporate Knights about the impacts of #AsianCarp in the #GreatLakes. https://t.co/UJquXYO6Au pic.twitter.com/oHgxBMNVW8

— TRCA News (@TRCA_News) January 14, 2016